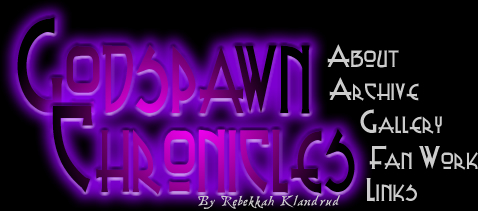 Want to link to Godspawn? Click here for some banners you can use!


My personal favorites. Now read them and love them.
...
I SAID NOW, DAMNIT!!!
































Home Archive About Links Gallery Fan Work
Godspawn Chronicles is copyright © Rebekkah Klandrud. All rights reserved.
Hosted on ComicGenesis, a free webhosting and site automation service for webcomics.